One outcome of management is standardization of process and outcomes. Locums costs have a lot of variables to manage from base hourly rates to travel, overtime and call. If any of these categories are not managed effectively there may be missed opportunities to control cost. We took a look at one practice, who believed they were managing their costs effectively. Here is what we found.
Where there is variability there is opportunity.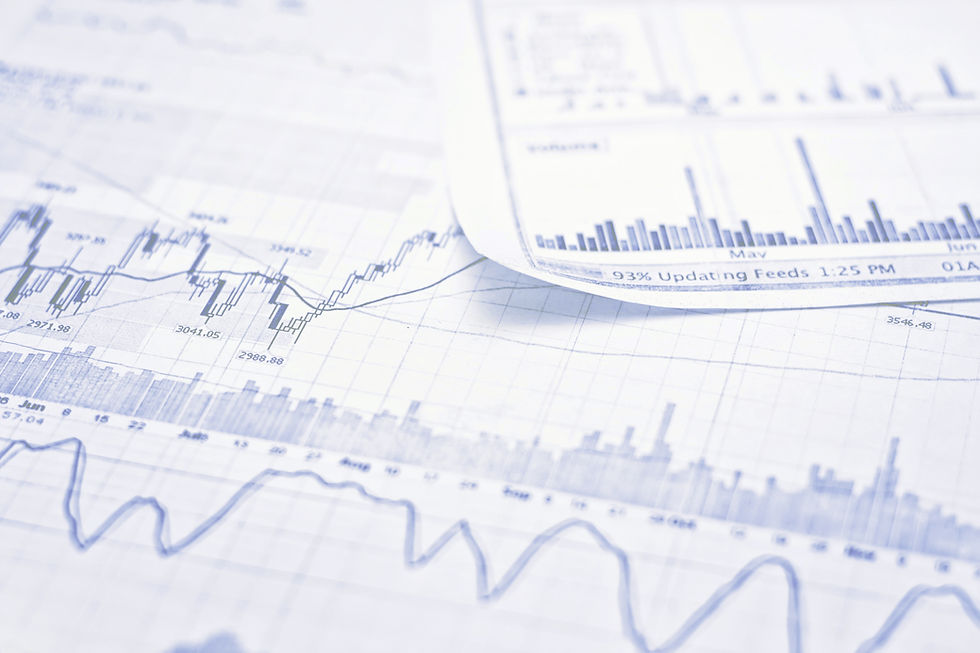 Introduction
Locum contracted rates are only one piece of the total locum cost equation. How does your team monitor and dispute ancillary costs on invoices. Outlier analysis is crucial when reviewing costs because it helps identify potential issues and items that are out of the ordinary. In addition to base rates we always review bonuses, overtime submitted, on-call rates, call ins, and travel components. The first steps in being able to monitor this is have the data structures in place to evaluate your costs (we can help with that).
In this case study, we completed an outlier analysis based on 2 years of data for a single practice that staffed 1 locums shift every day. Our goal is to evaluate variation in cost across base rates and ancillary costs. Here is a summary of key facts about the locum staffing environment:

Here are the types of costs that will be evaluated and unit economic metric for comparison:

For each cost type we will review the average, range, and standard deviation of each cost type in order to evaluate just how widely these costs vary.
Findings
Variability in costs was varied across all providers and across every cost category. Focusing just on the base shift rate, this practice average $3,792/shift but with a range of $3,120 all the way up to $5,100 (almost $2,000 in range between low and high). When looking at the total cost per shift including all ancillary costs including travel, overtime, and call, average shift rate was $4,799 but ranged from $3,120 all the way up to $7,283 per shift. That is a spread of over $4,000 per shift, almost double the base rate. That is some serious variability.
If this practice had been able to staff all 314 locum shifts at the minimum total cost per shift of $3,120 instead of the $4,799 on average they could have saved $530,000. Here is a look at the build of base and ancillary costs per shift: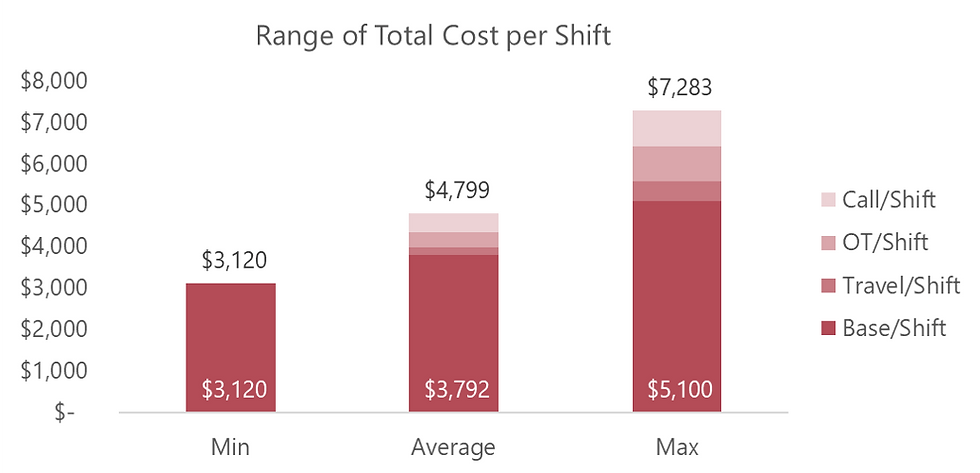 In terms of isolating ancillary costs, there was significant variation by cost type with some providers requiring no overtime, travel or call compensation. Call had the highest variability in interquartile range of all ancillary categories.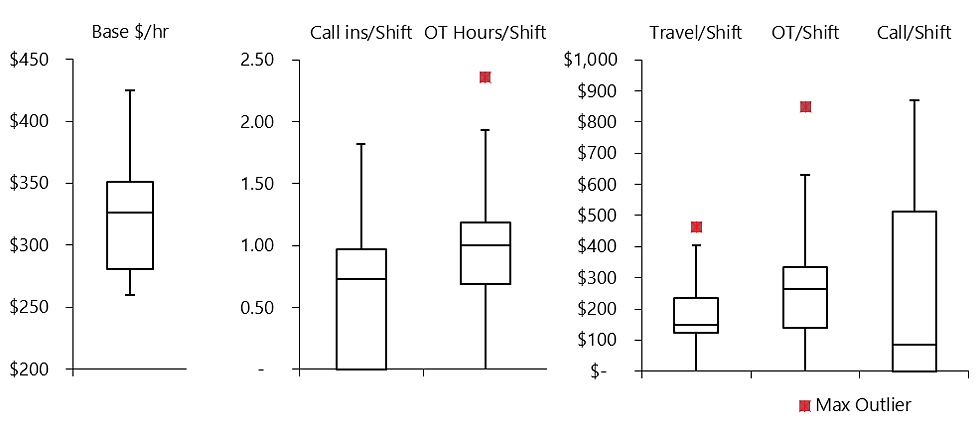 There are multiple controls can be put in place for timely time-sheet review and maintenance. We have tools to make flagging time-sheet elements that are outside of a normal range in an easy and timely fashion. Reach out to learn more.