Covid-19 continues to increase the need for tracking your roster health and forecasts. Not only is Covid-19 changing the number of shifts practices need to fill (think volume swings and staffing adjustments) but it is also increasing complexity with quarantine requirements impacting provider availability.
Aside from Covid-19, keeping track of start dates, term dates and time off (conferences, holidays, spring breaks) is crucial to ensure you have enough providers on the roster to fill your practices shift requirements. How does your team track roster health?
Most groups we talk to before implementing Kimedics are loosely tracking their roster forecasts. As groups grow or expand to work across multiple facilities, more formal roster management is really important to make sure the schedule will get filled and prevent team burnout in cases of shortages.
What type of providers are on your roster?
Our customers rely on a mix of W2 part timers, contractors and sometimes locums to supplement their full-time teams. With so many moving pieces, it is important to track by month where your forecasted shifts are tracking based on your roster of privileged providers. We suggest tracking your total roster available shifts compared to your needed shifts by month.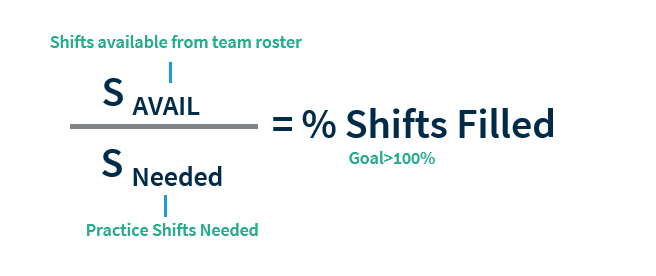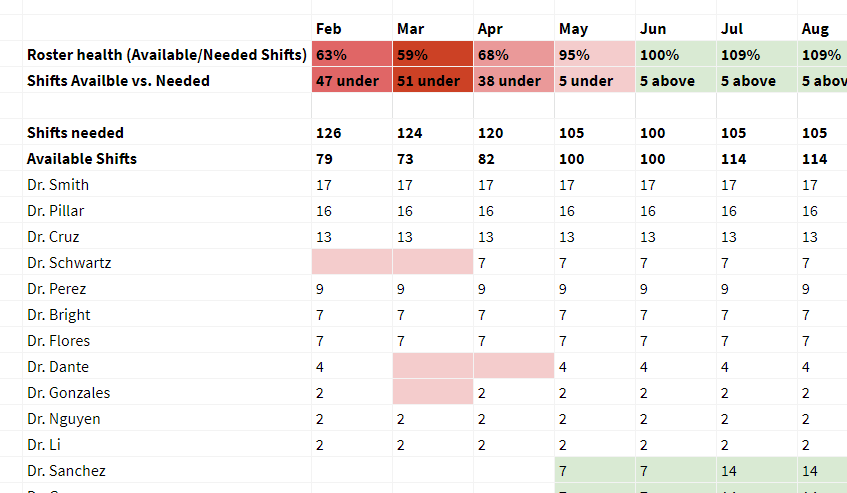 Keeping a ratio at 105+% available shifts/needed shifts will ensure your schedule will have no issues getting filled in cases of quarantine or other overlapping emergencies or time off.
If you find yourself understaffed, we have built in tools that can help your broadcast shifts.
Share open shifts with your current provider roster (to everyone or a specific few)

Broadcast shifts to providers in your network. If you are a larger group or health system, you can consolidate your provider list and share needs with providers across facilities

Share needs with staffing agencies who can help provider temporary providers to fill your schedule.
Reach out to us at kimedics@kimedics.com to learn more.