Kimedics, a workforce management software designed specifically for healthcare, launched in 2018 with the mission to make healthcare staffing more efficient through technology. Two years later, Founder and CEO of Kimedics Sarah Ramsey shares her entrepreneurial journey, her vision for Kimedics and advice to future healthcare technology founders.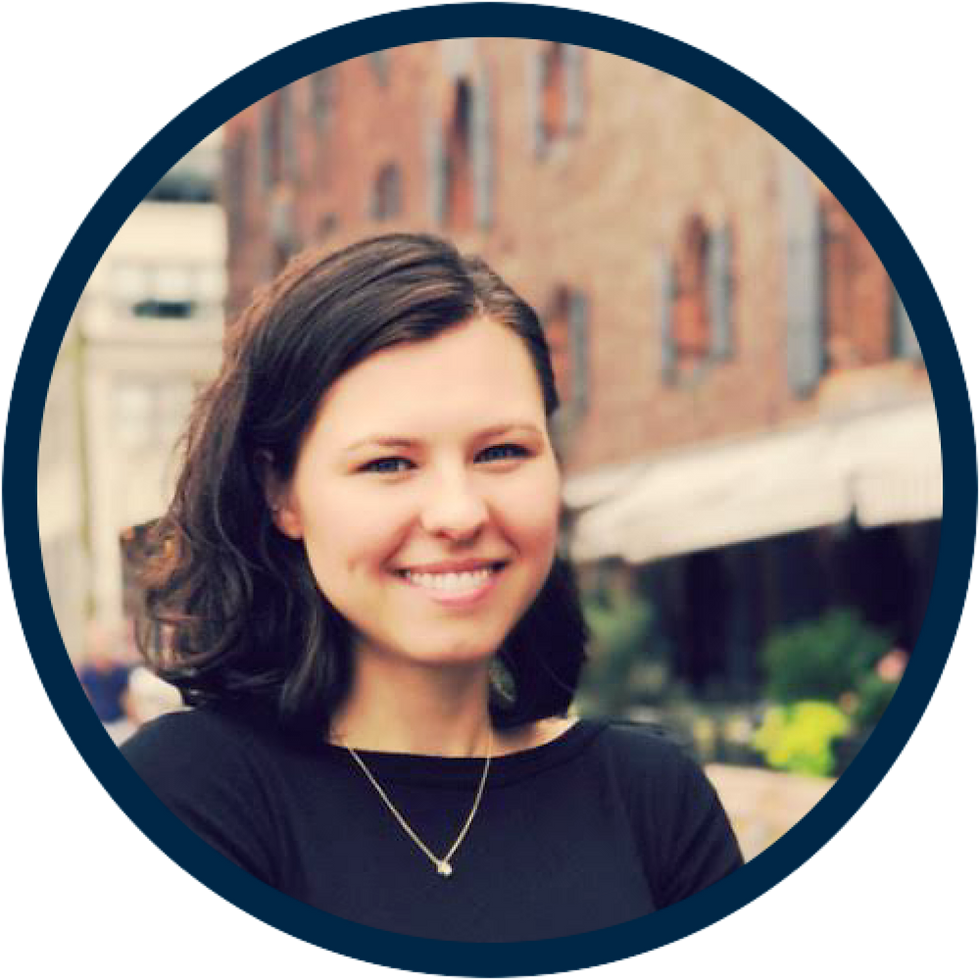 Tell us a bit about your background and why you decided to work in healthcare.
During my final year at the University of Virginia, I took a course on healthcare economics and became very interested in working in the healthcare space in a non-clinical capacity. I felt drawn to being a part of something bigger and became excited about the opportunity to support clinicians from a business perspective.
Upon graduating in 2012, I was hired as a Financial Analyst at the largest privately held hospitalist group at the time, Cogent Healthcare. I worked directly with operators to help them understand their financial performance, identify financial drivers and structure contracts and plans to beat budget. In 2015, I was promoted by the CFO at Cogent to the Director of Strategic Analytics, where I led a team of developers and operators to design and develop real-time tools for better performance management.
Soon after, Cogent was acquired by Sound Physicians, a leading hospitalist and post-acute care organization. During the acquisition, I joined the Critical Care team as an Operations Manager, where I partnered with Regional Medical Directors and Program Medical Directors to drive operational and clinical performance improvement. I oversaw 18 support departments across coding, credentialing, privileging, accounting etc. I then left to do some independent consulting and eventually made the jump to start Kimedics.
What was the driving reason behind your decision to launch a healthcare technology company?
During my experience working at major healthcare organizations, I discovered many redundancies and data difficulties that led to dissatisfaction amongst clinical and non-clinical teams. I saw first hand the impact of data-driven management on performance, and realized that many of these challenges could be resolved if there was a way to connect the data, teams and organizations involved in coordinating staffing operations. In my search for solutions, I found industry specific software offerings built for other industries, also known as
vertical software
, but healthcare organizations were mostly using horizontal platforms to manage staffing and operations such as Salesforce.
As health systems were starting to rapidly grow and consolidate at this time, I saw a huge opportunity for technology to connect clinical organizations to clinical providers and external organizations such as staffing agencies and billing companies. Since most organizations today staff providers across multiple locations with different contracts, classifications, staffing models, etc., I realized the need to consolidate data in order to collaborate and build stronger workflows.
Tell me a bit more about your platform. Who is it for, what need does it solve and what makes it unique?
Kimedics is a vertical software built specifically for clinical organizations to help manage staffing operations. We specifically target groups staffing shift-based schedules at more than 2 locations. What sets us apart from other technology companies in this space is our focus on data interoperability, ease of use, and collaboration capabilities that drive operational efficiencies.
Data Interoperability
As I mentioned earlier, data silos cause many issues in healthcare, and therefore interoperability was a top priority for Kimedics. With our platform, groups can connect and manage provider data across locations, including contracts, classification and rates by provider. Through our provider mobile app, providers are able to access real-time data such as schedules, open shifts, payments and provider directories, as well as input data directly into the system such as availability and time submissions.
When all of this data is centralized in Kimedics, teams can access and manage the many moving parts of staffing operations, including credentials, scheduling, time-sheets and pay. Management teams are able to more accurately project spend and access KPIs within each department.
Ease of Use
Healthcare staffing is complex, which is why we designed our software with various end users in mind. Our mobile app for providers gives physicians the ability to access real-time schedules on-the-go. Our platform is segmented into different workflows so managers can quickly and easily access the information they need, whether it's provider specific data, schedules across multiple locations, full roster information or time-sheets. Our goal is to continue to simplify the staffing process for our clients, so we are very committed to investing in the user experience of our technology.
Collaboration Capabilities
Kimedics was also built to facilitate collaboration across staffing operations. As groups utilize staffing agencies to fill temporary positions, enter into joint ventures or other external partnerships, Kimedics can be used as a collaboration tool to eliminate redundancies and reduce errors. Groups that are currently collaborating with external organizations on Kimedics are sending job orders, receiving new providers & presentations, scheduling temporary providers, and managing vendor relationships as a VMS alternative.
We offer our customers an unlimited number of users at the same price point. Our goal behind this decision is primarily to encourage departments to work together and to do so from the same real-time data source. With Kimedics, every employee, regardless of department or function, can access the correct information and tools relative to their needs. We also share the common goal of groups and health systems today, and that is the goal to grow. Our technology was designed to help our customers expand-to more providers, to more locations- so limiting the number of users would be contradictory to that mission.
In your opinion, what are the biggest challenges facing the healthcare workforce industry today? How do you see that evolving over the next few years?
We know that COVID-19 is having a huge impact on the healthcare system and how we deliver care. I think long-term the growing shortage of healthcare workers will continue to be a massive challenge for the industry to face. Most groups we talk to have long-term strategies around temporary staffing. They are building up part-time and 1099 contractors, they have internal travelers, and they have put strategies in place with locum tenens agencies to control spend and quality.
This presents an entirely new challenge to operators, as tracking your roster with temporary labor can get very complicated when considering spend and fit with the practice and team. At Kimedics, we currently have 20 agencies collaborating with our customers to manage rosters and schedules. We have seen multiple groups utilize our system to first fully leverage their internal teams when filling schedules, and whenever they need support staff they request and track it directly in the same portal as their full-time providers. I think groups will continue to be more strategic about leveraging their internal networks to broadcast and allocate provider workforces in a more optimal manner. Kimedics was built specifically to help manage these types of strategic workforce initiatives.
As a first time healthcare technology entrepreneur, what advice do you have for those considering to enter the healthcare technology space?
You are still going to have life going on in addition to running full-speed as a founder. My advice is to make sure to surround yourself with a great team, as life can throw you curveballs and you have to be able to lean on your people to help keep the ship moving. About 2 months after launching Kimedics, I got into a bad accident as a pedestrian. It was a long recovery process and we would not be where we are today without the leadership of my co-founder, who continued our vision while I was healing, and the support of the rest of our team.
For those looking to enter the healthcare world, make sure you have several perspectives and groups to provide feedback at every step along the way. Healthcare is very nuanced, so it is very important to understand the perspectives of the entire landscape. Critical access hospitals and large academic systems have very different needs and pain points, so you must listen to those customers and constantly look for feedback.
Interested in connecting with our leadership team of healthcare staffing leaders and technology experts? Whether you're interested in physician shift schedulers, VMS alternatives or full MSP services, Kimedics has the technology to help you elevate your staffing operations. Contact us today to learn more.